A good business model especially operating an e-commerce store requires a lot of capital and this discourages a lot of people from involving in the e-commerce business. However, if you understand how the dropshipping model works, you will not allow the lack of finance to limit you. Dropshipping makes it easier to run an e-commerce shop without necessarily having all the goods that the store sells in stock.
Any e-commerce that adopts the dropshipping model will have to link up directly to a third-party supplier or the manufacturer of the item it sells. So that when the customer orders come in, the third-party supplier or manufacturer will fulfill the order.
For folks who already have an idea, the dropshipping business is becoming increasingly popular. This is because what we need is good internet marketing skills and customer service rather than a huge financial capacity.
Starting a dropshipping business is relatively easy since the dropshipping supplier handles most of the deliveries. This means that you do not necessarily need to have the dropshipping products in stock; however, you will need an e-commerce platform, a dropshipping supplier, and a customer base. The latter you can get with a good internet marketing skill as mentioned earlier.
While you relax with respect to looking for funds to start this business, you have a lot of work to do in terms of getting a customer base. However, you do not need to be afraid; we have compiled the steps that you need to follow if you must compete with the retail giants around the world. Here are six steps that will help reap the benefit of dropshipping.
How to select a niche
Some people have the idea that an online store should have "everything" thus, they tend to involve themselves with all sorts of products. This is why many people don't succeed in getting the desired customer base. You must select a niche, that is, an area of expertise that is usually something that you are truly enthusiastic about. It is not advisable to sell products that you don't know anything about.
If a customer asks you for advice before he/she purchases the item, they may find out that they even know more than you with respect to the product and you can be sure that the customer will not buy and is not coming back.
It requires a lot of work to scale a dropshipping business successfully, thus, you should be really interested in your niche. If you do not have an interest in this niche, everything becomes more difficult. When you want to select a niche, here are some other important points that you will have to consider:
Attractive profit margins: In the dropshipping business, your earnings are usually the difference between wholesale and retail price. Thus, you need to target high-priced products because a product that costs $1320 on wholesale can easily be sold for $1370 by you. Therefore, your profit will be $50. However, it is more difficult to sell a product that costs $10 on wholesale with a $50 profit margin. The higher the price of the product, the higher the probable profit margins that it can generate, in the other words, the smaller the wholesale amount, the smaller the income you get.
Shipping costs: This probably one of the most important aspects of an e-commerce business. It's true that in dropshipping, the manufacturer or dropshipping supplier will send the product directly to the buyer. However, the money you pay to the manufacturer or the dropshipping supplier includes the shipping costs. This means that the money you will charge the customer will include the shipping cost. If this cost is too expensive, it will repel the customer, but not just from the product, probably from your store also. In fact, to make your business attractive, you can offer free shipping anytime someone purchases the item you sell.
Product appeal: The focus of a drop shipper is to get a customer base that fits your niche. If you are targeting high-cost products that bring good profit margins, your customer base should have the financial ability to pay for these products. Thus, your target products must appeal to your customer base. It should be products that they need and this will also drive much valuable traffic to your website.
Be active, search for your products regularly: As a drop shipper, you may work at the comfort of your home but you have a lot of work to do. You must have a wide range of reliable manufacturers or third-party eCommerce platforms that have the products you sell in stock. Your readiness to deliver the product at all times may be the difference between you and other drop shippers. In addition, you need to know that people are searching for what your store sells. If nobody is searching for the product you are selling, don't sell them because you probably will not have any buyer. In this regard, you can use Google's Keyword Planner and Trends to check the keyword popularity of your niche
Create your own brand: This is technical but valuable. There are so many products in the market without a brand name. This may sound surprising but it's very true. These products are very attractive for sellers who may want to rebrand and sell the products as their own. There are products that you can white-label, rebrand and sell with custom packaging and branding. However, you have to be careful about the products you rebrand, make sure they are durable and serves the purpose. Otherwise, your brand name is dead in the waters even before it takes off.
Sell needed by scarce products: Your products should be something that your customer base can't get down the road. If they can buy it from a physical store and get it instantly, why buy from an online store and wait for days to get it? Your products are more attractive to your customer base if they need it but can't get them down the street.
The Importance of winning the product
If you hope to make in it the dropshipping business, be ready to compete and win. Remember that the dropshipping business is becoming increasingly popular and there are more drop shippers in the world now. Thus, you will have competition, of course, e-commerce giants like Amazon and eBay are part of your competition.
As a result of the fear of this competition, many drop shippers make the mistake of selling products that have little or no competition. There is a reason why the product has little or no competition. Most likely, it's because there is no demand for it and you sure know that you can't just perform some magic to improve the demand for the product.
If a product does not have competition, there are a lot of reasons for that. It could have high shipping costs, low profit margins, manufacturer or supplier issues and so on. These are not things that you can change thus you have to search for competitive products and market intensively and win. There is a huge need to win the product.
It is very possible to win a product over e-commerce giants like eBay. This is because eBay has a very wide range of products that it's dealing with and its large marketing team may not be large enough to effectively market all its products. Thus, you can clinch on a product with demand while these e-commerce giants are not looking and win the battle.
Secure a supplier
This is one of the most important parts of the dropshipping business. Without a dropshipping supplier, there is no business for the drop shipper. However, the drop shipper needs to take time to access the third-party supplier or manufacturer. Some suppliers have very poor customer service and take forever to reply to messages. You do not want to be associated with these suppliers.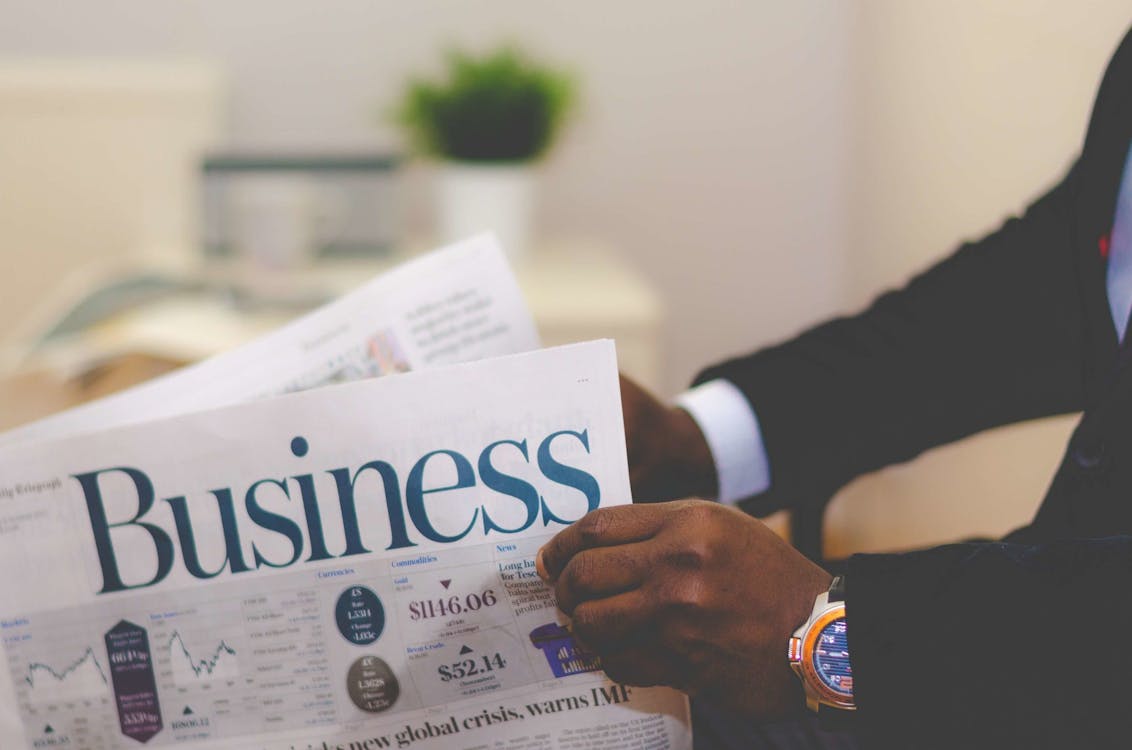 The supply chain is usually overseas thus there must be an effective and efficient communication line. Also, ensure that the supplier is not careless with its shipping as well as after sale services. When you have established all these facts, then you can commence business with the supplier.
However, it is important to note that you need multiple suppliers before you start selling. Even if you have a large and efficient supplier that has all the products in your niche, you need to get alternatives to avoid any disappointments.
You also need to be quite certain that your supplier has the ability to scale your dropshipping store. This is why you have to ask a lot of questions with respect to their production capabilities. Furthermore, you need a lot of reading on business and marketing blogs. You also need to follow some dropshipping related group like this reddit about dropshipping. Here, you can learn from the mistakes of other suppliers and strengthen your own business.
Controllable dropshipping with MyyShop
Starting a dropshipping business requires and e-commerce platform. If you do not have any tech background, you do not have to be worried. An e-commerce platform like Myyshop is making everything very easy for new drop shippers.
Another option may be to hire a web design and development company that will create a custom solution for you. However, this is much more investment for a business whose potential outcome you don't know. It is obviously wiser to connect with the plug-and-play options especially when you are new to the business.
After getting some significant profits and you see that the business is up and running, you can then invest in some sort of website customization. MyyShop gives drop shippers a lot of options to explore. It is integrated with many apps that help to increase sales.
Improve management efficiency
To have a connection with an effective e-commerce platform like MyyShop is great. However, you still need an efficient management of your online store to get good customers. Firstly, you will have to run multiple ads on different social media platforms. While most people prefers Facebook, other platforms like Instagram, Twitter etc. as just as important.
Furthermore, you have to carefully select your ads target with respect to their needs and financial ability. This is possible with Facebook ads which gives you a highly targeted audience. With this, you have a shot and an opportunity to compete with bigger retailers.
After these ads roll out, you will probably get people with enquiries. How you manage these people matters a lot because they are potential customers. Do not allow their messages stay for hours before you respond to them. Be patient with them and subtly but intelligently respond to all their questions. Do not underrate any enquiry because one enquiry could lead to an entire organization patronizing you.
For long term sales purposes, you will need details of your potential customers (those that made enquiries and those that bought products). Thus, from the start, ensure that you collect their emails so that they can get discounts and special offers via emails.
Select the best advertising platform
A bit of this section has been discussed on the previous section but we will expand more here. As a drop shipper, your major focus is on internet marketing and getting a customer base. Thus, you must access all the advertising platforms and select the best for your niche.
For instance, TikTok is basically a teenager app while Instagram works better for lifestyle or luxury items. Running an ad for baby items on TikTok might not be very productive because the audience probably does not have children and even when they have little siblings, they probably do not have enough funds or are not interested in buying anything for their little siblings.
This is why you have to track the ads and see where your valuable customers are coming from then focus on that platform. In all honesty, a drop shipper or even any e-commerce business never stops advertising. You will need to constantly explore new opportunities and make relevant adjustments to the current campaigns.